2023 Warren Mott Senior All Night Party (ANP) at URBAN AIR!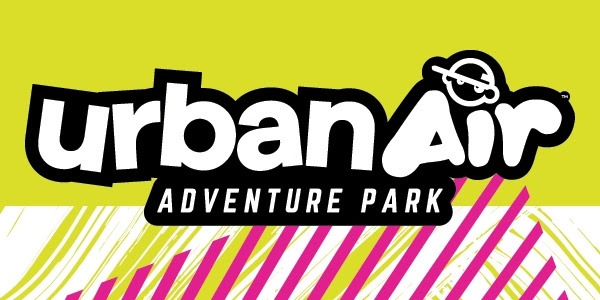 The 2023 ANP is on graduation night at URBAN AIR ADVENTURE PARK. All attendees must be Warren Mott seniors in good standing and must have required waiver submitted by June 1, 2023 to attend. NO REFUNDS will be issued unless the 2023 ANP is cancelled in its entirety.
**THE ANP TICKET PRICE WILL INCREASE ON MARCH 1, 2023**. PURCHASE YOUR TICKET BY FEBRUARY 28, 2023 TO AVOID THE PRICE INCREASE AND TO BE ENTERED INTO THE NEXT GIFT CARD DRAWING ON MARCH 1, 2023--PLUS YOU WILL BE INCLUDED IN ALL/ANY FUTURE GIFT CARD/TICKET SALE RAFFLES!
ANP TICKETS SALES END: MAY 22, 2023 (NO TICKET SALES AFTER MAY 22, 2023 and NO TICKET SALES AT THE DOOR)
A small processing fee applies for credit and debit card purchases plus a $0.50 ticket fee per ticket sold. Please click 'Contact Event Organizer' below or email wmsenioranp@gmail.com for instructions to register and pay by CASH or CHECK.
Date: 6/3/2023- 8:45 PM - 4:30 AM
Check-In: 8:45 PM - 9:30 PM at Warren Mott High School
Depart Warren Mott at 9:30 PM for Urban Air Adventure Park (10:00PM - 4:00AM Lock-In)
**NOTE: UPDATED INSTRUCTIONS AND INFORMATION WILL BE PROVIDED VIA EMAIL AS WE GET CLOSER TO THE EVENT DATE**
REQUIRED WAIVER: ALL ANP ATTENDEES MUST COMPLETE THE ONLINE URBAN AIR ADVENTURE PARK WAIVER NO LATER THAN 11:59PM ON JUNE 1, 2023 (waiver link will be sent via email after ticket purchase). IF ATTENDEE IS UNDER THE AGE OF 18, THE ONLINE WAIVER MUST BE COMPLETED BY PARENT OR LEGAL GUARDIAN. NO EXCEPTIONS.
NO LATE CHECK-IN: NO LATE CHECK-INS WILL BE ACCEPTED. STUDENTS ARRIVING AT WARREN MOTT FOR CHECK IN AFTER 9:30 PM DEPARTURE TIME WILL NOT BE PERMITTED TO ATTEND EVENT. PARENT/GUARDIAN WILL BE CONTACTED.
REQUIRED TRANSPORTATION: After check-in at Warren Mott, all attendees must take provided transportation to and from Urban Air Adventure Park. No individual drop offs or pick ups at Urban Air will be permitted. No admittance into Urban Air if not arriving on the provided transportation. Buses will depart Urban Air at approximately 4:00 AM and attendees will be released upon return to Warren Mott at approximately 4:30 AM.
Urban Air Adventure Park
12050 Hall Rd, Sterling Heights MI 48313