Bloomington Chorale Presents: "Come Alive! It's Showtime"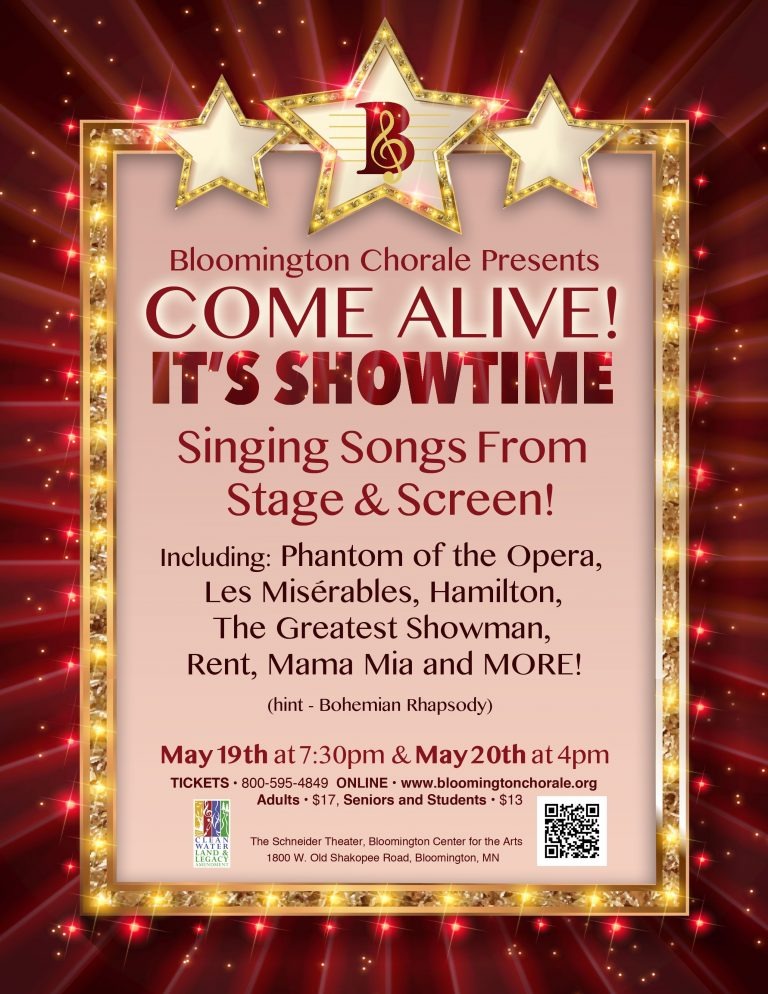 About
The Bloomington Chorale Spring Concert "Come Alive! It's Showtime" is a celebration of songs from stage and screen. Many old and new favorites will be performed including Moon River, an Andrew Lloyd Webber medley (yes, with Phantom of the Opera!) and many more.

You are sure to enjoy this special concert with selected music from Broadway and movies!
Dates
Friday May 19 2023 - Saturday May 20 2023 (UTC-05)
Select a date to purchase tickets
Location
Get directions
Bloomington Center for the Arts
1800 West Old Shakopee Road, Bloomington Minnesota 55431-3027
PSA: A typical Bloomington Box Office charge will appear on bank statements as: 'Bloomington Center for the Arts.' However, some patrons have noticed two alternate labels for their charge: 'City of Bloomington' or 'Bloomington Ice Garden' may appear in error. Despite this incorrect labeling, these are legitimate charges and should match the dollar amount exactly of your ticketed total.
The city is working with Vanco Events to rectify the issue. We apologize for any confusion.