LCHS Fall Play - The Bookstore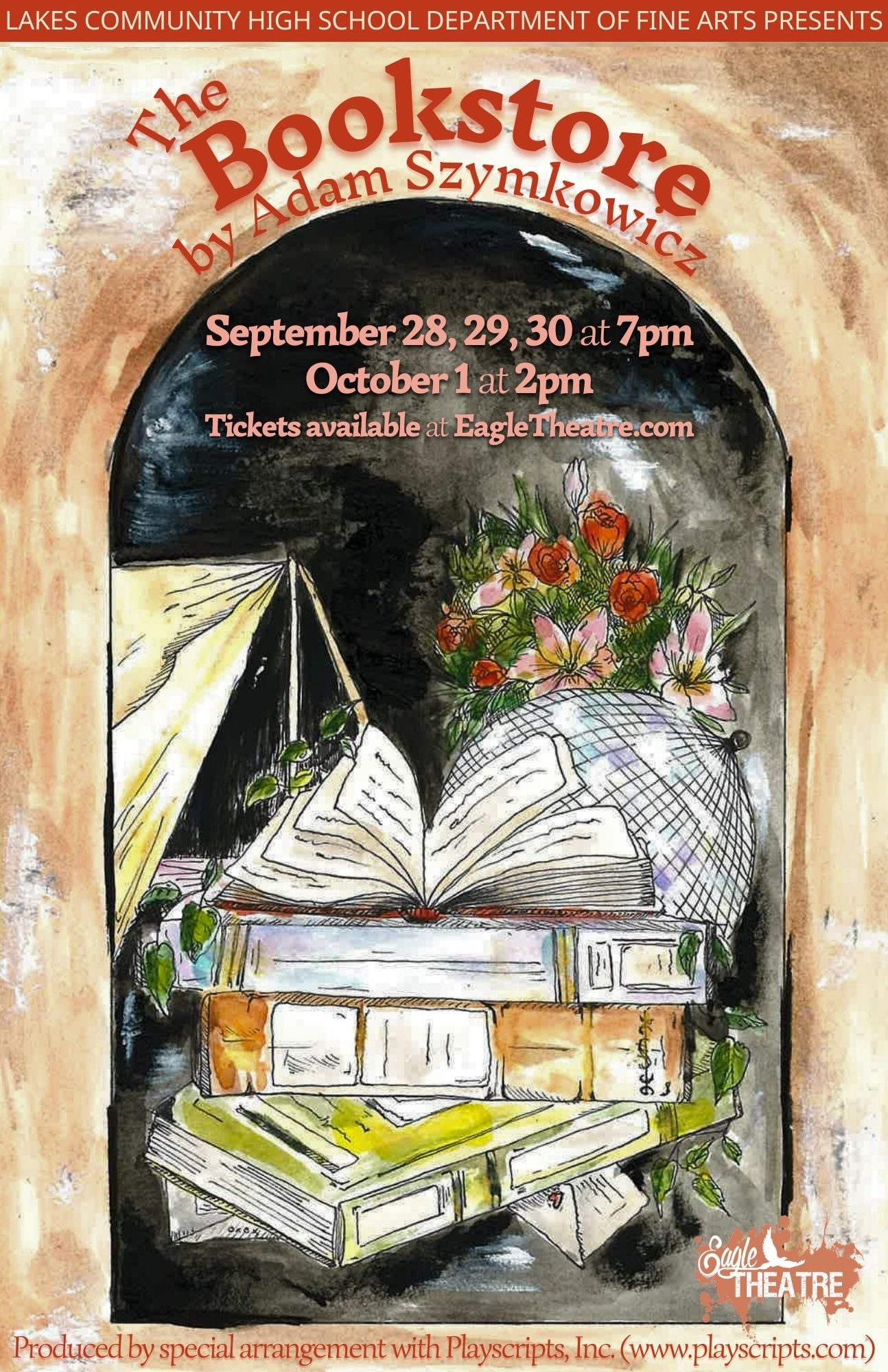 Join the Lakes Community High School Fine Arts department as they present "The Bookstore." General admission for students and senior citizens will be $5. Adult entry will be $7. D117 Students can book 1 ticket for free with their student ID but must do so at school. More information at chsd117.org/freestudentadmission. Tickets go on sale to the general public Wednesday, September 20th at Noon. We hope to see you soon!

Please note: there will be NO livestream option available for this show.

Attention Boosters: please select the "Booster" ticket type when booking your ticket. Your promo code only works on this ticket type!
Location
Lakes Auditorium
1600 Eagle Way Dr., Lake Villa IL 60046