12/3 - Sadies Dance - Shift 1: 8 PM - 9:15 PM @ EHS Cafe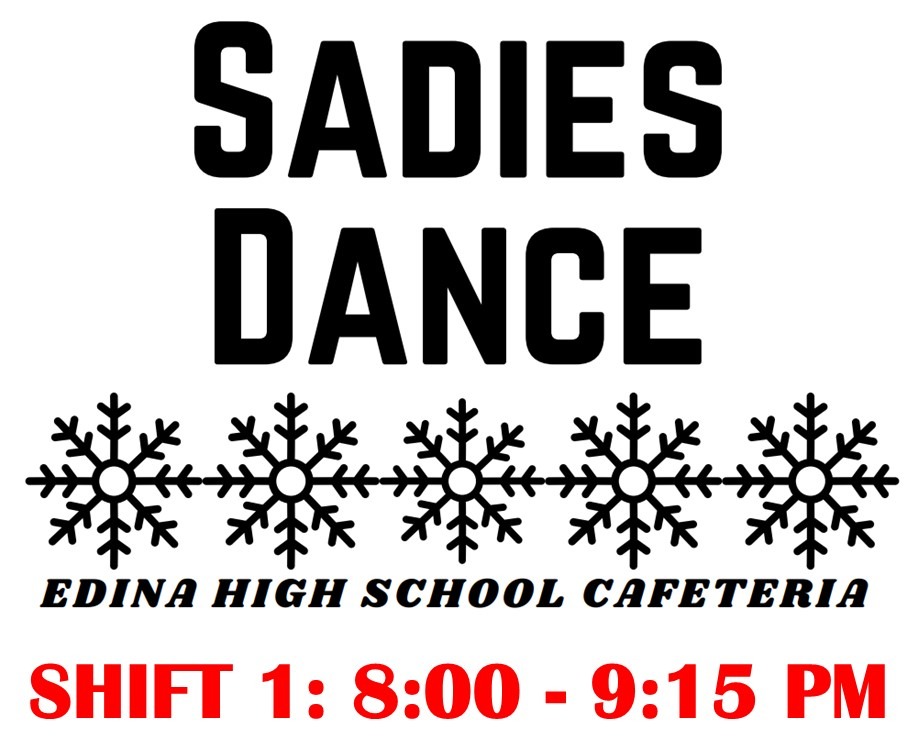 Purchase tickets to attend the Sadies Dance in the Edina High School Cafeteria.

* Enter Edina High School Door #5.
* Face-coverings must be worn by all persons, at all times, covering the nose and mouth.
* Tennis shoes or rubber light colored soled shoes must be worn in the Cafeteria. No high heel shoes.
Location
Edina High School
6754 Valley View Rd, Edina Minnesota 55439