5/14 - Prom @ US Bank Stadium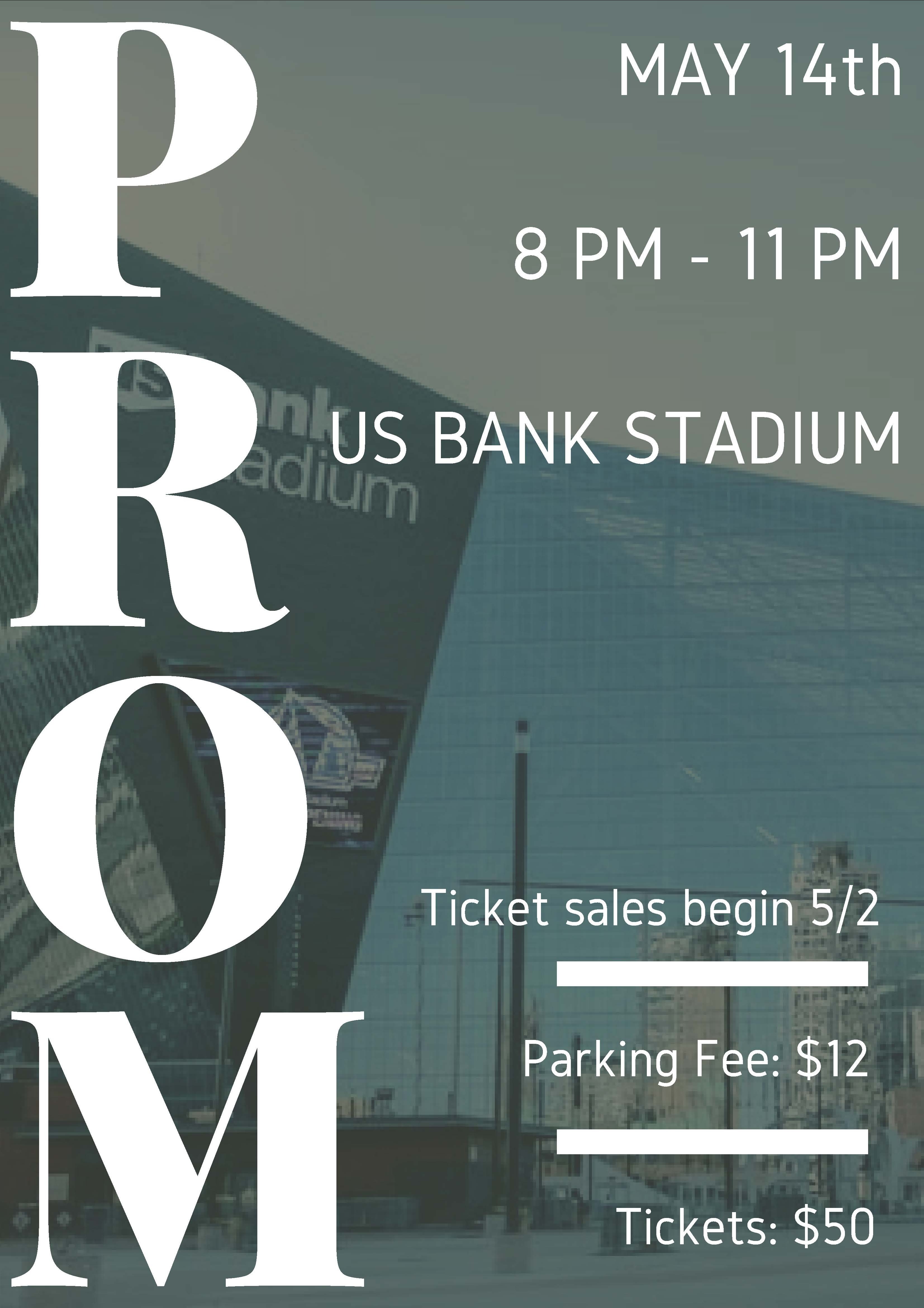 Purchase a ticket to attend Prom at US Bank Stadium. This event is for SENIORS ONLY. Other grades may attend if they are invited as a guest by a senior.

* Last entry into the dance is 10 PM.
* Parking will be available at the Mills Fleet Farm Parking Garage for a fee (payable at the ramp).

EHS Students in Grades 9-11 and Non-EHS Student Guests:
* Use the "Guest Ticket" option.
* Guest Ticket sales end on Wednesday, May 11.
Location
U.S. Bank Stadium
401 Chicago Ave, Minneapolis Minnesota 55415