Complaint Department and Lemonade - Faculty/Alumni Play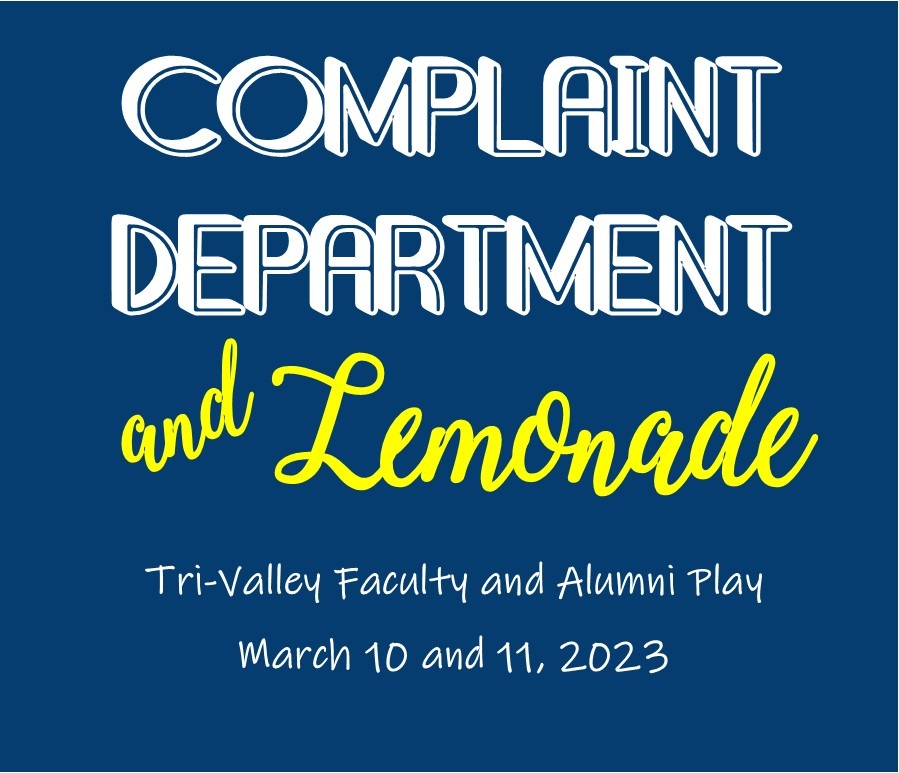 Fun for the whole family! You're invited to attend this year's Faculty and Alumni Play, "Complaint Department and Lemonade"!
Come support the Fine Arts Boosters as they host this fun, fast paced one act play sure to bring some laughs!
People will complain about anything — not almost anything, but absolutely anything!

In this rapid succession of hysterical grievances, the complaint department takes on everything from Oreo icing to kleptomania and from songs stuck in the head to the price of cheese and on and on and on. Could there be a glimmer of hope for anyone in charge of a complaint department?
Produced by special arrangement with PIONEER DRAMA SERVICE, INC.
Saturday March 11 2023 7:00 PM - 8:00 PM (UTC-05)
Location
Auditorium
503 E Washington St, Tri Valley High School, DOWNS IL 61736