AXIS Educare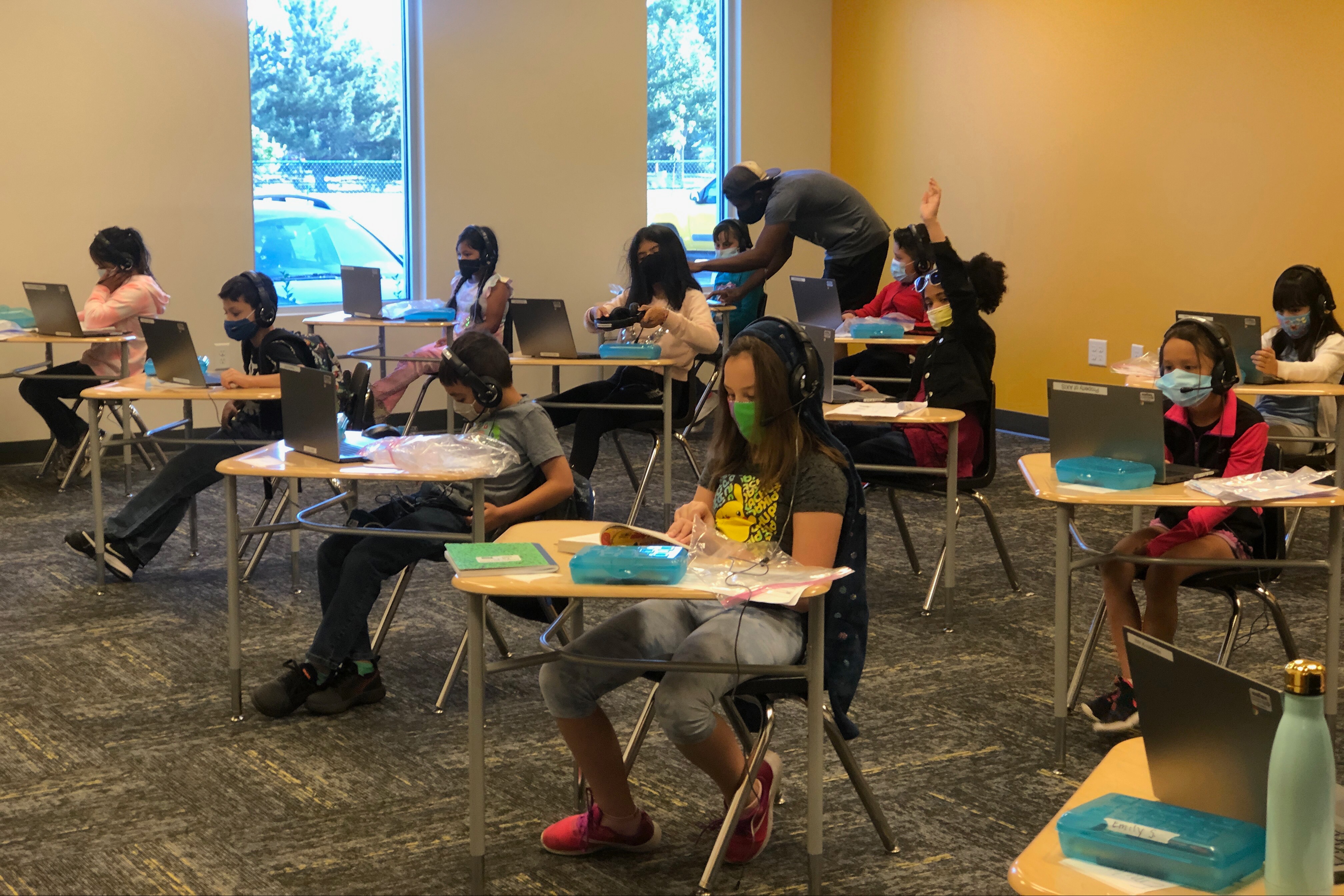 ****Click the "BOOK NOW" button (at the top of the page) to make a donation by credit card****
The AXIS Educare program has been operating since August 24th, 2020, providing free and/or low cost childcare options to families when school is in remote learning. AXIS Educare is provided through the AXIS International Academy childcare license and operates on regularly scheduled school days and the childcare staff facilitate the remote learning for the AXIS students onsite. AXIS Educare has been made possbile by many generous donations and grants.
If you would like to contribute to AXIS Educare you may make a donation by cash, check, or credit card. In order to make a donation by credit card, please select
"BOOK NOW"
button on this page, and add a free ticket to your cart. From there you will be able to make a donation by entering any donation amount into the "Donate Now" section.
Please know that all credit card transactions do incure a small credit card processing fee.
If you would like to avoid this fee, you may donate by cash or check by mailing your payment to AXIS at the address below
(be sure to include a note that the donation is for the AXIS Educare program
.
AXIS International Academy is a 501(c)(3) organization and all donations tax-deductible.
AXIS International Academy
2130 W. Horsetooth Rd, Fort Collins, CO, 80526
970-658-4199