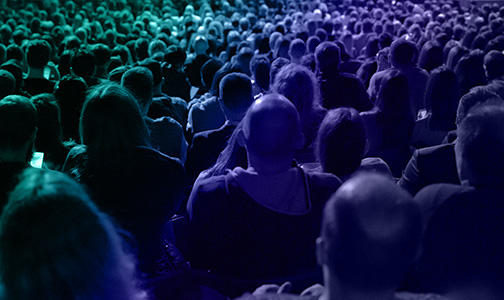 A packed auditorium on the night of your biggest theater performance is great – but what happens when you're at capacity and there are still lines of people waiting to get in? 
Don't let unexpected crowds take away from the excitement of opening night. Watch our webinar to see how your school can use Vanco Events to solve your seating woes.
And it's not just for handling capacity crowds! For schools struggling to get people through the door, Vanco Events makes it easy to promote your event online to bring in bigger crowds.
With our ticketing platform, you can:
Sell tickets in advance online.
Create interactive seating charts and assign seating.
Register people for free events (it's free to use for fee events!)
Run reports on ticket sales to plan ahead for attendance.
Vanco Events makes it easy to plan every school event, from paid theater performances to free band concerts. Watch our recorded webinar to see how!